Professor Brian Richardson FBA
Italian language and literature; manuscript studies; historical studies of language and literature; medieval history; historical linguistics; southern Europe, Italy.
Elected 2003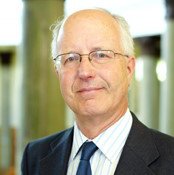 Brian Richardson is Emeritus Professor of Italian Language at the University of Leeds. He studied Italian at the universities of Oxford and London. Before moving to Leeds in 1977, he taught at the universities of Strathclyde and Aberdeen. His research has centred on the history of the Italian language and the history of the circulation of texts in the early modern period. He held a British Academy/Leverhulme Trust Senior Research Fellowship in 1999-2000 and a Leverhulme Major Research Fellowship from 2005 to 2008. In 2009 he was co-investigator in an AHRC Workshops project on Scribal Culture in Italy 1450-1650. He gave the Panizzi lectures for 2012 at the British Library on the topic of Women, Books and Communities in Renaissance Italy. In 2011-15 he was principal investigator of a project, funded by the European Research Council, entitled Oral Culture, Manuscript and Print in Early Modern Italy, 1450-1700. From 2003 to 2013 he was general editor of the Modern Language Review. In 2017 he was elected as a foreign corresponding fellow of the Accademia della Crusca.
Current post
Emeritus Professor of Italian Language, University of Leeds
Past appointments
University of Leeds
Professor of Italian Language, University of Leeds
1996

-
University of Leeds
Emeritus Professor of Italian Language, University of Leeds
1996

-
University of Leeds
Lecturer, Senior Lecturer, Professor of Italian Language
1977

-
University of Aberdeen
Lecturer in Italian
1972

-

1976
University of Strathclyde
Lecturer in Italian
1970

-

1972
Sign up to our email newsletters