The British Academy Book Prize for Global Cultural Understanding winner's announcement 2023
Tue 31 Oct 2023, 18:30 - 19:00
Accessibility

Live subtitling
Subtitles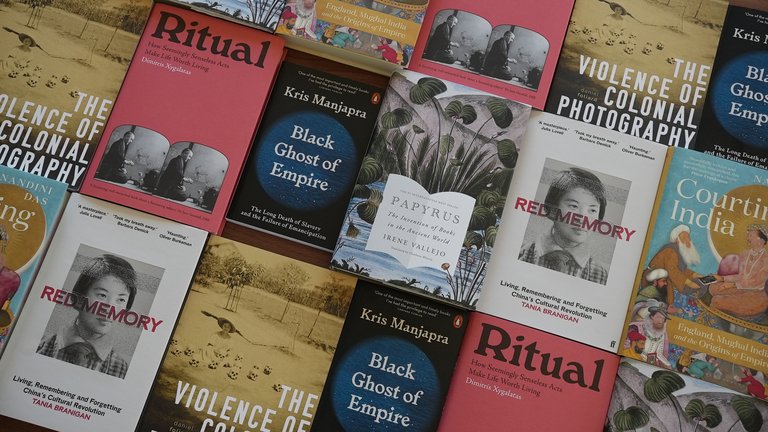 Join us to discover the winner of the 2023 British Academy Book Prize for Global Cultural Understanding.
Awarded annually since 2013, the British Academy's £25,000 non-fiction book prize recognises work that searches for truth and reason in difficult places, and shines a light on the connections and divisions that shape cultural identity worldwide.
The six shortlisted books are: 
Red Memory: Living, Remembering and Forgetting China's Cultural Revolution by Tania Branigan
Courting India: England, Mughal India and the Origins of Empire by Nandini Das
The Violence of Colonial Photography by Daniel Foliard
Black Ghost of Empire: The Long Death of Slavery and the Failure of Emancipation by Kris Manjapra
Papyrus: The Invention of Books in the Ancient World by Irene Vallejo
Ritual: How Seemingly Senseless Acts Make Life Worth Living by Dimitris Xygalatas
You can find out more about the shortlisted books, and order a copy, via the London Review Bookshop.
Free, booking required
This event will be live-streamed virtually on Vimeo.
If you have any questions about this event, please refer to our Public Events FAQs. If your question is not answered, please email [email protected] or call the Events Team on +44(0)20 7969 5264.
Find out more about British Academy Events and sign up to our newsletter.
Sign up to our email newsletters