Technology and the future of labour: historical and contemporary perspectives
21 May 2020 - 22 May 2020, 09:00 - 17:00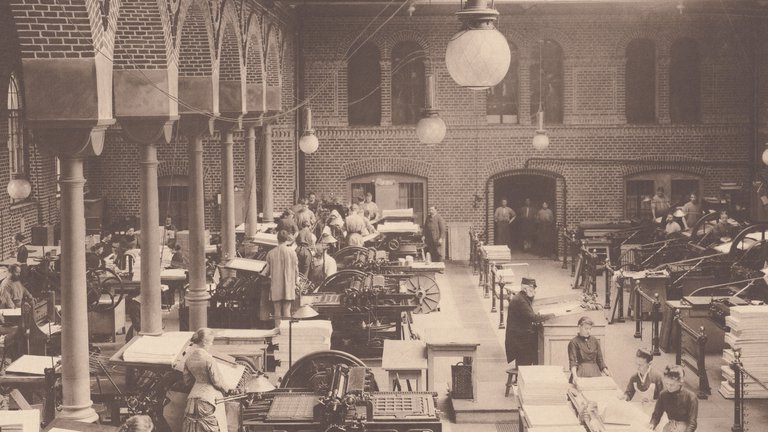 Venue

The British Academy, 10-11 Carlton House Terrace, London, SW1Y 5AH
This conference has unfortunately been postponed
Details about re-scheduled British Academy events will be added to our events webpage at a later date.
Automation, artificial intelligence, and big data will have a dramatic effect on future economies. New technology provides opportunities for growth and prosperity but it also has potentially disruptive effects on the labour market, making existing skills and tasks obsolete. To achieve sustained and inclusive growth, it is important to understand how we can reap the benefits of new technologies and facilitate the successful transition of the workforce to new opportunities. However, such challenges are not new. The rise of machine-driven looms in the 19th century threatened jobs in the textiles sector, sparking the Luddite movement. Similar fears were present when computers were introduced in the 1970s and 1980s. How did economies respond to these challenges in the past? What are the lessons for today? Bringing together leading economic historians and labour economists with policy-makers promises to yield important new insights on technological progress, economic growth, and the future of labour.
Conference convenors: 
Professor Sascha O. Becker, Monash University, Australia, and University of Warwick
Dr Hyejin Ku, University College London
Speakers:
Professor Robert Allen FBA, New York University Abu Dhabi, United Arab Emirates
Professor David Autor, Massachusetts Institute of Technology, USA
Professor Kaushik Basu, Cornell University, USA
Professor Nicholas Crafts FBA, University of Sussex and CAGE Warwick
Professor Christian Dustmann FBA, University College London
Ekkehard Ernst, International Labor Organization, Switzerland
Andy Haldane, Bank of England
Professor Lawrence Katz, Harvard University, USA
Professor Edward Lazear, Stanford Graduate School of Business, USA
Susan Lund, McKinsey Global Institute, USA
Professor Stephen Machin FBA, London School of Economics and CEP
Professor Suresh Naidu, Columbia University, USA
Professor Sir Christopher Pissarides FBA, London School of Economics and Institute for the Future of Work
Professor John Van Reenen FBA, Massachusetts Institute of Technology, USA
Martin Sandbu, Financial Times
Professor Uta Schoenberg, University College London
Dr Claudia Steinwender, MIT Sloan School of Management, USA
Professor Joachim Voth, University of Zurich, Switzerland 
Registration
A registration fee is payable at the time of booking.
Standard Admission: £75 both days, £40 one day. Includes lunch and refreshments 
Concessions: £35 both days, £20 one day. Includes lunch and refreshments 
The concession rate applies to: unwaged / retired / early career academics (within three years of completing PhD) / students / disabled. 
Free entrance is offered to companions or carers of disabled visitors.
If you have any questions about this event please refer to our public events FAQs. Our FAQs include a link to our privacy policy. If your question is not answered, please email events@thebritishacademy.ac.uk
Sign up to our email newsletters