Liturgy, literature and history: Oswald of Northumbria and the cult of saints in the High Middle Ages
Thu 5 - Fri 6 Aug 2021, 14:00 - 18:30
Accessibility

Live subtitling
Online event
If you have any other access requirements that could support your involvement in the conference then please email history.oswald@ucl.ac.uk with 'access' as the subject heading.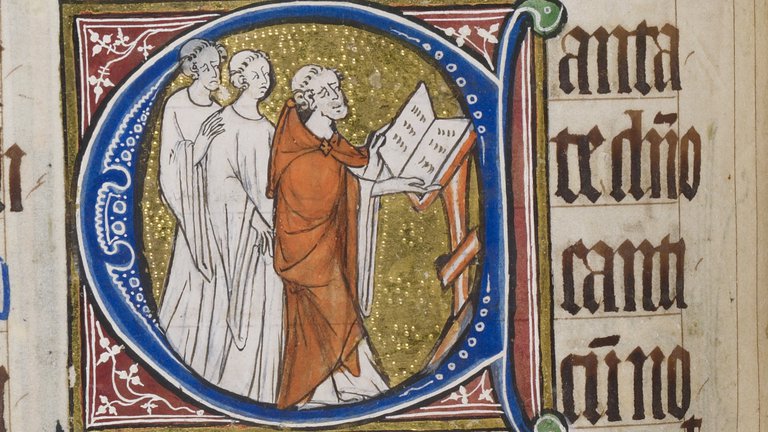 Venue

Zoom Webinar

Price

Free

Event series
British Academy Conferences bring together scholars and specialists from around the world to consider and evaluate new research in the humanities and social sciences.
The centrality of the cult of saints to medieval Christianity is reflected in surviving liturgical, historical, literary and administrative texts, material culture and architecture. Too often, however, disciplinary boundaries mean these sources are studied in isolation from one another. A multi-disciplinary approach is needed if we are to properly understand both the mechanisms by which saints' cults spread and also the manner in which veneration of the saints drove other forms of political, cultural and social expression. This conference, focused on the cult of Oswald of Northumbria in the high Middle Ages, brings together historians, literary scholars, musicologists and art historians to explore the cult of saints through texts, objects, space, sound and the senses and particularly interrogates the influence of the liturgy on society. The conference was intended to include a performance of Oswald's feast-day liturgy drawn from Peterborough manuscripts and enacted in the space for which it was originally envisioned, we hope this recreation will be possible on Oswald's feast day in 2022.
Conference convenor:
Dr Johanna Dale, University College London
Speakers across the two-day conference include:
Dr Sarah Bowden, King's College London
Dr Francesca Brooks, University of York
Dr Sean Dunnahoe, California State University Long Beach, USA
Dr Helen Gittos, University of Oxford
Professor David Hiley, Universität Regensburg, Germany
Dr Philippa Hoskin, University of Cambridge
Professor Elisabeth van Houts, University of Cambridge
Dr Nicholas Karn, University of Southampton
Dr Gerhard Lutz, The Cleveland Museum of Art, USA
Professor Julian Luxford, University of St Andrews
Dr Jonathan Lyon, The University of Chicago, USA
Dr Erik Niblaeus, University of Cambridge
Dr Diarmuid O'Riain, IKGF, Germany
Dr Henry Parkes, The University of Nottingham
Professor Nicholas Vincent FBA, University of East Anglia
Professor Tessa Webber, University of Cambridge
Professor Björn Weiler, Aberystwyth University
The Q&A sessions will feature live captioning via a Caption Viewer URL and we also intend to caption all the pre-recorded videos.
Registration for this conference has now closed
This two-day conference will take place on Zoom Webinar. Video presentations of the papers will be available to view from two weeks before the conference and the live element on 5 and 6 August will consist of discussion sessions. Delegates will be sent a link to access the video presentations and details of how to join the webinar nearer the time. There will also be an optional informal social/discussion session on Thursday evening – details about how to join this will be shared during the webinar.
If you are interested in the conference but do not reside in a time zone that makes attendance at the live element plausible then you are still welcome to register for the conference. By registering you will be able to access the pre-recorded videos at times to suit you, to submit questions to speakers in advance of the live sessions and, by emailing history.oswald@ucl.ac.uk after the conference with 'transcript' as the subject heading, to be sent a written transcript of the discussions.
Image: Monks singing from a Peterborough Psalter. Cambridge, Corpus Christi College MS 53, f. 106v. By kind permission of the Master and Fellows of Corpus Christi College, Cambridge.
Sign up to our email newsletters