2020 Nayef Al-Rodhan Prize
Five books were shortlisted for the British Academy's £25,000 non-fiction book prize, awarded annually for a book that contributes to public understanding of world cultures.
A haunting and evocative history of British empire, told through one woman's search through her family's story
"Where are you from?" was the question hounding Hazel Carby as a girl in post–World War II London. One of the so-called brown babies of the Windrush generation, born to a Jamaican father and Welsh mother, Carby's place in her home, her neighbourhood, and her country of birth was always in doubt. Moving between the Jamaican plantations, the hills of Devon, the port cities of Bristol, Cardiff, and Kingston, and the working-class estates of South London, Carby's family story is at once an intimate personal history and a sweeping summation of the violent entanglement of two islands. In charting the British empire's interweaving of capital and bodies, public language and private feeling, Carby will find herself reckoning with what she can tell, what she can remember and what she can bear to know.
Hazel V. Carby is a co-author of The Empire Strikes Back: Race and Racism in 70s Britain and author of Cultures in Babylon: Black Britain and African America, Race Men, and Reconstructing Womanhood. For three decades she taught at Yale University as the Charles C. and Dorothea S. Dilley Professor of African American Studies and Professor of American Studies.
Insurgent Empire: Anticolonial Resistance and British Dissent by Priyamvada Gopal (Verso)
A major new controversial history of the legacy of the British Empire
Insurgent Empire shows how Britain's enslaved and colonial subjects were active agents in their own liberation. What is more, they shaped British ideas of freedom and emancipation back in the United Kingdom. Priyamvada Gopal examines a century of dissent on the question of empire and shows how British critics of empire were influenced by rebellions and resistance in the colonies, from the West Indies and East Africa to Egypt and India. In addition, a pivotal role in fomenting resistance was played by anticolonial campaigners based in London, right at the heart of empire.
Much has been written on how colonised peoples took up British and European ideas and turned them against empire when making claims to freedom and self-determination. Insurgent Empire sets the record straight in demonstrating that these people were much more than victims of imperialism or, subsequently, the passive beneficiaries of an enlightened British conscience – they were insurgents whose legacies shaped and benefited the nation that once oppressed them.
Priyamvada Gopal is University Reader in Anglophone and Related Literatures in the Faculty of English and Fellow, Churchill College, University of Cambridge. She is the author of Literary Radicalism in India: Gender, Nation and the Transition to Independence  and The Indian English Novel: Nation, History and Narration.
Lakota America: A New History of Indigenous Power by Pekka Hämäläinen (Yale University Press)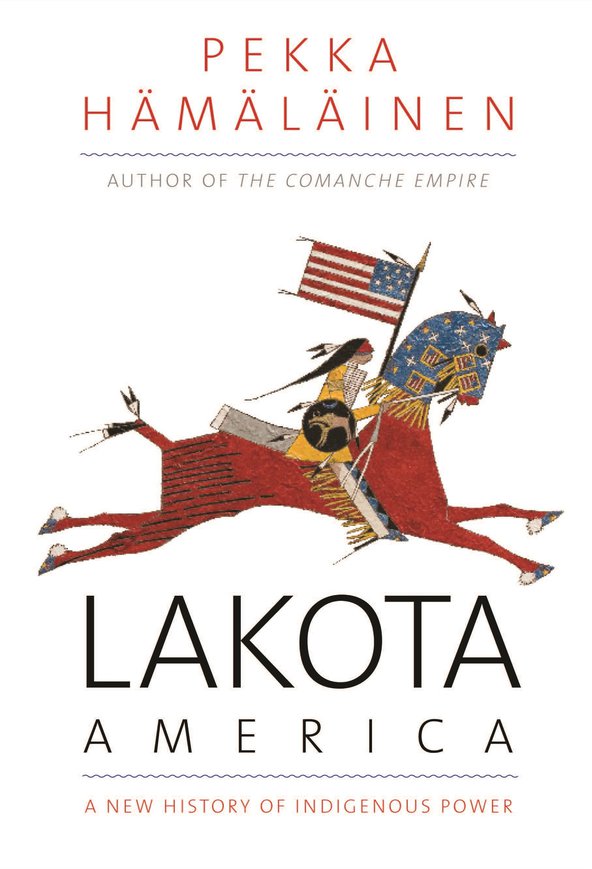 The first comprehensive history of the Lakota Indians and their profound role in shaping America's history
Winner of the MPIBA Reading the West Book Award for narrative nonfiction, this first complete account of the Lakota Indians traces their rich and often surprising history from the early 16th to the early 21st century. Pekka Hämäläinen explores the Lakotas' roots as marginal hunter‑gatherers and reveals how they reinvented themselves twice: first as a river people who dominated the Missouri Valley, America's great commercial artery, and then – in what was America's first sweeping westward expansion – as a horse people who ruled supreme on the vast high plains.
The Lakota are imprinted in American historical memory. Red Cloud, Crazy Horse, and Sitting Bull are iconic figures in the American imagination, but in this groundbreaking book they emerge as something different: the architects of Lakota America, an expansive and enduring Indigenous regime that commanded human fates in the North American interior for generations. Hämäläinen's deeply researched and engagingly written history places the Lakotas at the center of American history, and the results are revelatory.
Pekka Hämäläinen is Rhodes Professor of American History and Fellow of St. Catherine's College at the University of Oxford. He specialises in early American history with a focus on Native American, environmental, and borderlands history. His landmark work, The Comanche Empire, published by Yale University Press in 2008, received a dozen awards, including the Bancroft Prize and the Merle Curti Award. He earned his PhD. at the University of Helsinki.
The Reinvention of Humanity: A Story of Race, Sex, Gender and the Discovery of Culture by Charles King (The Bodley Head)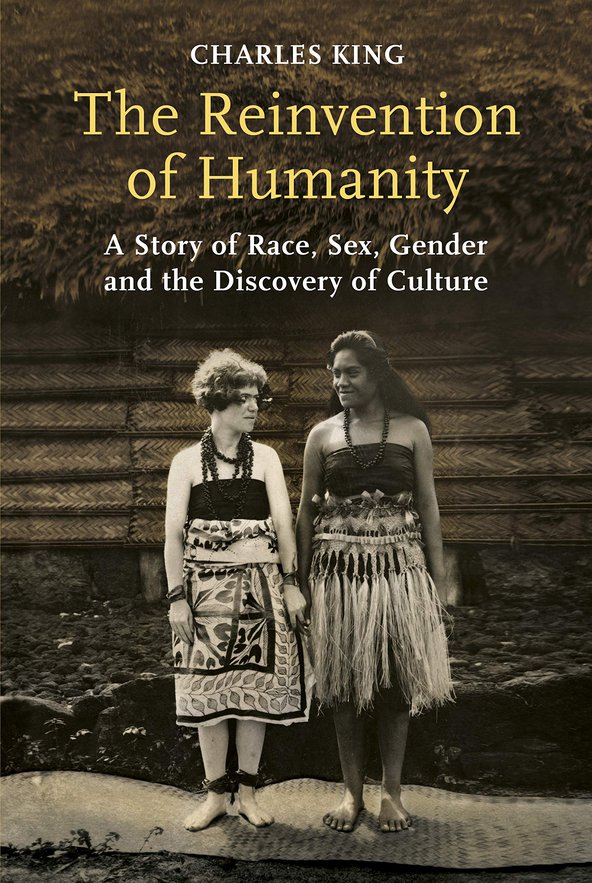 The riveting story of a small circle of renegade scientist-explorers who changed something profound: what it means to be normal.
In the early 20th century, these pioneering anthropologists, most of them women, made intrepid journeys that overturned our assumptions about race, sexuality, gender and the nature of human diversity. From the Arctic to the South Pacific, from Haiti to Japan, they immersed themselves in distant or isolated communities, where they observed and documented radically different approaches to love and child-rearing, family structure and the relationship between women and men. With this evidence they were able to challenge the era's scientific consensus – and deep-rooted Western belief – that intelligence, ability and character are determined by a person's race or sex, and show that the roles people play in society are shaped in fact according to the immense variety of human cultures.
Theirs were boundary-breaking lives, filled with scandal, romance, rivalry and tragedy. Those of Margaret Mead and her essential partner Ruth Benedict resulted in fame and notoriety. Those of Native American activist Ella Deloria and the African-American writer and ethnographer Zora Neale Hurston ended in poverty and obscurity; here their achievements are brought fully into the light for the first time. All were outsiders, including the controversial founder of their field, the wild-haired professor, German immigrant and revolutionary thinker, Franz Boas. The Reinvention of Humanity takes us on their globe-spanning adventures and shows how, together, these courageous and unconventional people created the moral universe we inhabit today.
Charles King is Professor of International Affairs and Government at Georgetown University. His many books include Midnight at the Pera Palace: The Birth of Modern Istanbul, a 2014 New York Times Book Review Notable Book, and Odessa: Genius and Death in a City of Dreams, winner of a National Jewish Book Award in 2011. His writing has appeared in the TLS, Literary Review, New York Times, Washington Post, Foreign Affairs, and other publications. He lives in Washington, DC, with his wife, the writer and anthropologist Maggie Paxson.
All Our Relations: Indigenous Trauma in the Shadow of Colonialism by Tanya Talaga (Scribe)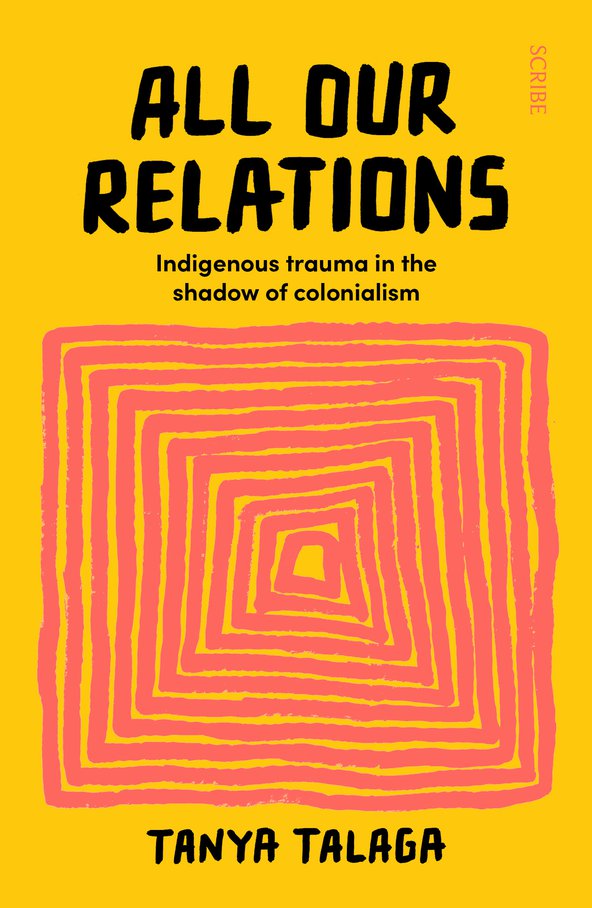 The world's Indigenous communities are fighting to live and dying too young. In this vital and incisive work, Tanya Talaga explores intergenerational trauma and the alarming rise of youth suicide.
From Northern Ontario to Nunavut, Norway, Brazil, Australia, and the United States, the Indigenous experience in colonised nations is startlingly similar and deeply disturbing. It is an experience marked by the violent separation of Peoples from the land, the separation of families, and the separation of individuals from traditional ways of life — all of which has culminated in a spiritual separation that has had an enduring impact on generations of Indigenous children. As a result of this colonial legacy, too many communities today lack access to the basic determinants of health — income, employment, education, a safe environment, health services — leading to a mental health and youth suicide crisis on a global scale. But, Talaga reminds us, First Peoples also share a history of resistance, resilience, and civil rights activism, from the Occupation of Alcatraz led by the Indians of All Tribes, to the Northern Ontario Stirland Lake Quiet Riot, to the Standing Rock protests against the Dakota Access Pipeline, which united Indigenous Nations from across Turtle Island in solidarity. All Our Relations is a powerful call for action, justice, and a better, more equitable world for all Indigenous Peoples.
Tanya Talaga is a journalist and the acclaimed author of Seven Fallen Feathers, a multi-award winner including the RBC Taylor Prize, the Shaughnessy Cohen Prize for Political Writing and the First Nation Communities READ: Young Adult / Adult Award. The book was a finalist for the Hilary Weston Writers' Trust Nonfiction Prize and the BC National Award for Nonfiction. Talaga was the 2018 CBC Massey Lecturer. For more than 20 years she was a journalist at the Toronto Star. Talaga is of Polish and Ojibwe descent. Her grandmother is a member of Fort William First Nation. She lives in Toronto with her two teenage children.
Sign up to our email newsletters