2015 Nayef Al-Rodhan Prize
A History of the World in 100 Objects (Penguin) and Germany: Memories of a Nation (Allen Lane)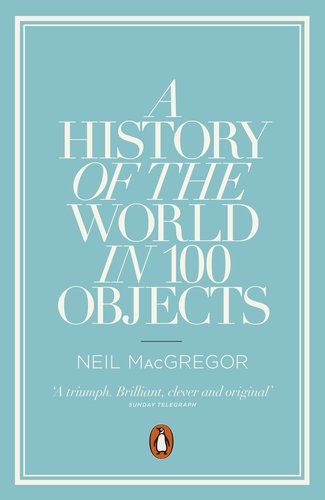 Neil MacGregor was awarded the 2015 Nayef Al-Rodhan Prize for A History of the World in 100 Objects and Germany: Memories of a Nation. This body of work has reached wide audiences across the globe both in published form, in English and in translation, and via two BBC Radio series. These two publications have demonstrated the scope for scholarship to illustrate the interconnections of culture and civilisations by linking the written and spoken word to the visual and verbal presentation of cultural objects.
A History of the World in a 100 Objects explores the self-understanding of many different civilisations and cultures across space and time, through the objects they produced, provoking us to reassess human history.
Germany: Memories of a Nation provides a compelling overview of German history, culture, and politics; it is an extraordinary contribution to changing perceptions of a nation at a time when it is critically important to understand it. MacGregor's body of work awarded here has had a remarkable impact on global cultual understanding and will no doubt continue to do so for many years to come.
Neil MacGregor was Director of the British Museum between 2002-2015. He studied at New College, Oxford and the École Normale Supérieure in Paris before attending the Courtauld Institute of Art in London to study 17th and 19th-century art. He was previously editor of the arts periodical The Burlington Magazine and became Director of the National Gallery in 1987. He was made an Honorary Fellow of the British Academy in 2000 and is currently Chairman of the International Advisory Board of the Hermitage Museum in St Petersburg.
Sign up to our email newsletters