Interview: British Academy Book Prize shortlist 2022
Awarded annually since 2013, the British Academy's £25,000 non-fiction book prize recognises work that searches for truth and reason in difficult places, and shines a light on the connections and divisions that shape cultural identity worldwide. As part of this year's celebrations, we asked our six shortlisted authors a series of short questions to find out more about their research processes and the inspiration behind their books.
If you've not already registered for a ticket, be sure to join us at our free shortlist event on 24 October, where all six authors will be joining award-winning journalist, Rosie Goldsmith, to discuss their respective works. Find out more about the event, which will take place online and in-person at the British Academy.
Katie Booth
The Invention of Miracles: Language, Power, and Alexander Graham Bell's Quest to End Deafness
The British Academy Book Prize celebrates books that champion global cultural understanding. What does it mean to you to be shortlisted for such a prize?
Deaf culture has been overlooked as a unique and precious culture for so long, and for a book that centres around it to be included on this list is a testimony to all the work deaf people have been doing for decades – work to educate about and advocate for deaf culture. To me, it means being a part of that broader deaf movement to build understanding, which I'm very honoured and humbled by.
Could you let us how you went about your research?
The research for this book was done over more than 15 years, primarily through the holdings of the Library of Congress, as well as deaf schools, organisations, disability archives, and conversations with deaf people. It involved close examination of letters, diaries, school records, and more, which gives the book the minute details that really help build complex characters and scenes. But the hardest research piece was probably the internal work I had to do as I held Bell's complications so close. I had to do a lot of reflection and interrogation of my own hearing privilege, and the ways I saw shadows of myself in Bell's story. This reflection and processing of the material often isn't talked about as "research," but I think it's a critical part of the process – as well as the hardest one.
What is one key thought or theme that you hope will stick with readers once they've finished the book?
I think Bell's tragic flaw was that he distanced himself more and more from a community he was trying to serve, without doing much to relinquish control or power over that community. I hope that part of the story resonates with readers in a way that can serve as a kind of guide: encouragement to listen attentively, slough off fragility, and be in community with each other in more equitable ways. I also hope it will help us all to examine the ways we fall short of that – and we all do, in different ways. How can we work towards something better?
What was the driving energy behind the writing of this book?
It took me a long time to realise this, but I think I was trying to understand something about myself through my research on Bell. After all, Bell (like me) is the descendant of a deaf woman, as I was, and he created his own family with another deaf woman, his wife Mabel Hubbard. Bell wasn't the typical ignorant hearing villain – he came from within. I recognised that our peripheral relationships to the deaf world weren't dissimilar, and I wanted to know what exactly happened with him. It's often pointed out that he set out with good intentions, but I wanted to push past that habit of excusing things based on intentions and ask how "good intentions" could lead to something like eugenics. And I wanted to ask that earnestly, in a way that looked at this as not a historical problem specific to deafness, but a perpetual one that we see operating (in one way or another) in all systems of power and oppression. That question radiated. It wasn't historical; it was alive. I think that was the true driver of this work.
Harald Jähner
Aftermath: Life in the Fallout of the Third Reich
What does it mean to you to be shortlisted for such a prize?
I feel deeply honoured. As a German, it's a special honour to be shortlisted with a book that explores such a crucial point of our shared history. The victors and the vanquished, the occupiers and the occupied, the guilty and the prosecutors found themselves having to live alongside one another and find a way to keep their destroyed country alive before they could focus the next question: could these deserts of rubble and debris ever be cleaned up? And even more importantly: how can this failed society, responsible for inconceivable atrocities, turn into a stable, trustworthy democracy? A larger call for mutual cultural understanding is hardly imaginable.
Could you let us how you went about your research?
I wanted to explore the political dimensions of the mixed emotions in post-war German society. How did the Germans manage to exist amidst the chaos and anarchy, which their culture was so unprepared for? How did they live with their tremendous guilt, their anxiety, their misery, their loss of home, friends and relatives, but also with their lust for life, their outbursts of joyous relief and their chances to start a completely new life? How did they reflect the cultural attitudes of the Western allies and their comparatively far more liberal behaviour? What was the impact of the pop culture coming from the UK and USA? Which day-to-day experiences changed the German mentality and formed the attitudes which became the foundation of German society's reliable democracy?
What was the driving energy behind the writing of this book?
Curiosity. I wanted to delve deep down into the accounts of everyday life, into memoirs, letters, newspaper reports and magazine articles. Women's magazines were a very important source. They described the everyday problems of a ruined society from a very open-minded and practical point of view: how to make coffee without coffee-beans? Is it difficult to love a one-armed man? Another vital question could not be discussed in such a public forum: how to survive the black market? As I intensely studied their thriving illegal market, I discovered that the black market was a brilliant school of citizenship.
Marit Kapla
Osebol: Voices from a Swedish Village
What does it mean to you to be shortlisted for such a prize?
I am extremely honoured and excited to be shortlisted. That this book prize is about global cultural understanding makes me even more honoured, since the reason I wrote the book is that I felt something important was missing from most media stories about rural places. I knew from my childhood that life in a small village might not be easy, but it is rich and interesting, and that's what I wanted to write about.
I could never expect this book to travel across borders, and I am immensely happy that it has. Of course, thanks to a lot of people: publishers, agents, great translators such as Peter Graves who translated Osebol into English and not least, the inhabitants of Osebol who so generously contributed with their life stories to the book.
Could you let us how you went about your research?
Inspired by the Belarusian writer Svetlana Alexievich, I decided that the best way to write a book about Osebol would be to interview everyone who is living there. For 1.5 years I visited Osebol every month, interviewing my former neighbours and the more recent settlers about their lives. The presentation of the text was very important to me. I wanted everyone to be able to read, understand and enjoy the book about Osebol, not only people in the neighbourhood. I spent two years processing the interviews into a lyrical form that would enhance the grief, the humour and the beauty of everyday details present in Osebol as everywhere else.
What was your most surprising discovery when writing the book?
I became aware of how many people from the bigger cities in Sweden and other urban areas in Europe find their way to places like Osebol in search of another kind of life than the modern cities can offer. I also learned a lot about Osebol's local history (mildly interesting to me as a child and teenager) and I got a stronger feeling for how every place, no matter how deserted it might look, has a rich and interesting past.
What is one key thought or theme that you hope will stick with readers once they've finished the book?
I hope Osebol will convey a sense of the particularities and wonders of every human life.
What was the driving energy behind the writing of this book?
I wrote it out of love but also out of anger. I wanted to reveal something I knew was there but that I found many people were ignorant about. Maybe I was also angry, or frustrated, because after moving to the city, I was becoming one of these ignorant people myself.
James Poskett
Horizons: A Global History of Science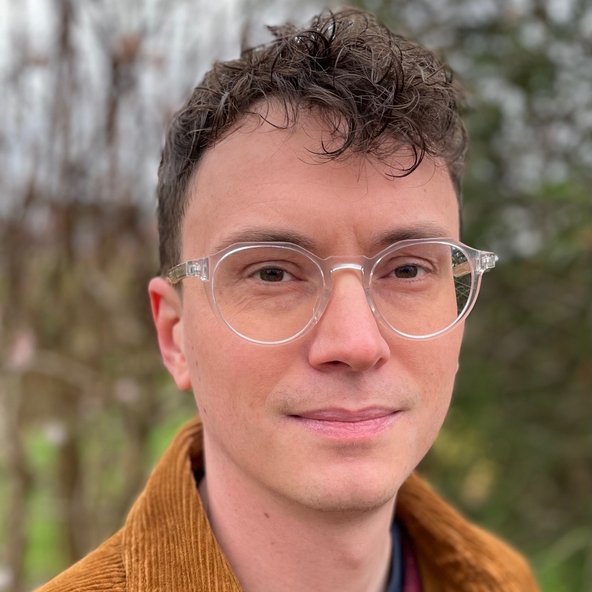 What does it mean to you to be shortlisted for such a prize?
It really means a lot, especially as a historian of science. The public are rarely encouraged to see science as part of culture, much less global culture. That's what motivated me to write Horizons. So, to be shortlisted for such a prestigious prize on this very theme is a true honour.
Could you let us how you went about your research?
Writing a global history is not something you can do on your own. My name is on the front cover, but writing history is ultimately something you do as part of a community. I spent a lot of time discussing these ideas, sharing drafts, and connecting up these stories with friends and colleagues, particularly those with specialist expertise in different languages, regions and cultures. In that sense, there is a parallel story with the scientists I follow in my book. History writing is also a product of global cultural exchange.
What was your most surprising discovery when writing the book?
That the Japanese physicist Hantaro Nagaoka suggested what was essentially the correct structure of the atom almost a decade before Ernest Rutherford. At school, I was taught that the British-New Zealand physicist Rutherford discovered the structure of the atom in 1911. But in a 1904 article, Nagaoka described the structure of what he called the "Saturnian atom" (with a central nucleus, surrounded by orbiting electrons, like the rings of the planet Saturn). Not only that, but Rutherford actually met Nagaoka, showed him around his laboratory in Manchester, and cited the earlier 1904 article. This is a classic example of global cultural exchange in action, between Japanese and British physics. And it was hiding in plain sight.
What is one key thought or theme that you hope will stick with readers once they've finished the book?
There is no such thing as "Western science".
What was the driving energy behind the writing of this book?
A sense of injustice and frustration. The idea that modern science was a product of a unique European culture is one of the most widespread myths in contemporary society. It features in school textbooks, radio programmes, and TV shows. It permeates science curricula, often implicitly. Even when I was studying the history of science at university, we learned almost nothing about the scientific cultures beyond Europe (except for a wonderful set of lectures on ancient Babylonian mathematics, which I loved, and still think back to). But this idea – that modern science was invented in 16th century Europe – really is a myth. The neat divide between "Eastern" and "Western" science was an invention of the Cold War. It was a convenient fiction, one that served the ideological interests of the United States. But we're still stuck with it. And it has all kinds of pernicious effects today, particularly in terms of equity and diversity in contemporary science. The future of science, I really believe, depends on a much better understanding of its global past.
Alia Trabucco Zerán
When Women Kill: Four Crimes Retold
What does it mean to you to be shortlisted for such a prize?
It's an honour in many different ways. The British Academy is a not only a very prestigious institution, it has a crucial role in the development of critical thinking, which is at risk nowadays with the crisis of the humanities and the neoliberalisation of universities. Being nominated for such an important prize, alongside such a great list of writers, is just fantastic. It also highlights the fact that books that deal with difficult, taboo or unusual topics, such as When Women Kill, are also works committed to developing cultural understanding. Because cultural understanding sometimes comes from examining the most unexpected or most difficult topics, even if we are made a bit uncomfortable through the process of writing and reading.
Could you let us how you went about your research?
Imagine the following scene: I was doing research for a project about literature written in prison and found this extraordinary genre-bending book called Carcel de mujeres, by María Carolina Geel, a writer who in the 1950s killed her boyfriend point-blank at a very elegant hotel in Santiago. All of a sudden, I am absolutely convinced this book was used against her during the trial. It's too full of ellipses and silences that were interpreted as her being unable to find the words to name the murder she had committed, but I immediately thought there was something else to it: a strategy. So, I said to myself: if I can find the original ruling and I can prove that the book was used against her, I will drop my project about literature written in jail and just assume I need to work on the transgression posed by female killers.
I found the sentence, indeed the book had been used as evidence against Geel, and so I quickly became a detective of the murders committed by the four iconic Chilean women in my book, and of their historical contexts. I kept a journal of my detective role, which is part of the book too, and I also turned to fiction at some point because sometimes reflection needs the freedom of fiction, the language of fiction, to get to the most dark and unexpected places.
What was the driving energy behind the writing of this book?
It's never easy to pick apart the driving impulse behind a book. Interest, morbid curiosity, desire, and a rebellious streak are all there in the background, when I think about the earliest stages of writing When Women Kill. To this, I could also add an intuition that steered me from the very start and that I can state with conviction now: remembering "bad" women is also a task of feminism. Why? Because their acts, although extreme, allow us to see how society reacts to women who transgress the meaning of being a woman, which in turn shows us what normative femininity is and the strategies used by society to defend the norm: declaring killers mad, bad or out of control. What happens if we take female violence seriously? What happens if we take women's anger seriously? We start questioning what being a woman means and this is an act of survival in a world that still considers women second-class citizens.
Jing Tsu
Kingdom of Characters: A Tale of Language, Obsession, and Genius in Modern China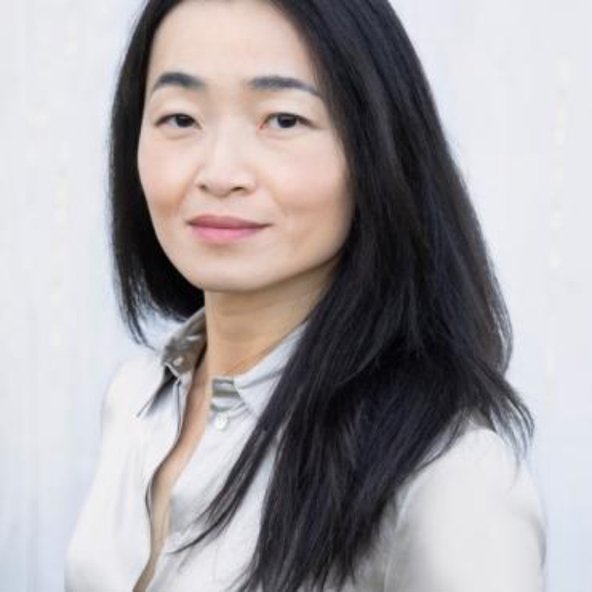 What does it mean to you to be shortlisted for such a prize?
This tremendous honour is a nod and acknowledgment of how language continues to create worlds – and divide them from one another. At a time when it's never been more important to understand China from the inside, I feel gratified that there is still immense interest to look to history, not just contemporary geopolitics, to grasp basic cultural differences.
Could you let us know how you went about your research?
As an academic, chasing leads across continents, rummaging through dusty archives and expecting more dead ends than good outcomes comes naturally. But writing this book taught me that the trained, dispassionate approach doesn't always unveil the truth – and that the making of history relies on forgetting as much as making up stories.
What was your most surprising discovery when writing the book?
Despite being a paid humanist, I felt humbled by how profoundly I was humanised – and moved – by the human characters I uncovered in piecing together this global picture of language scripts. They were neither selfless nor always heroic, but in going against the grain of their times, they pulled off the extraordinary feat of reaching a world beyond China and the Chinese language.
What is one key thought or theme that you hope will stick with readers once they've finished the book?
China and the West had learned from and inspired one another long before they turned foes – and how to continue that understanding on each other's own terms will be the challenge in this century.
What was the driving energy behind the writing of this book?
I felt compelled to write a book like this – at a time like this – because never have the two language and cultural worlds I personally inhabit risked a greater moment of divergence and conflict.
Sign up to our email newsletters