Interview: the 2023 British Academy Book Prize shortlist
Awarded annually since 2013, the British Academy's £25,000 non-fiction book prize recognises work that searches for truth and reason in difficult places, and shines a light on the connections and divisions that shape cultural identity worldwide. As part of this year's celebrations, we asked our six shortlisted authors a series of short questions to find out more about their research processes and the inspiration behind their books.
Tania Branigan
Red Memory: Living, Remembering and Forgetting China's Cultural Revolution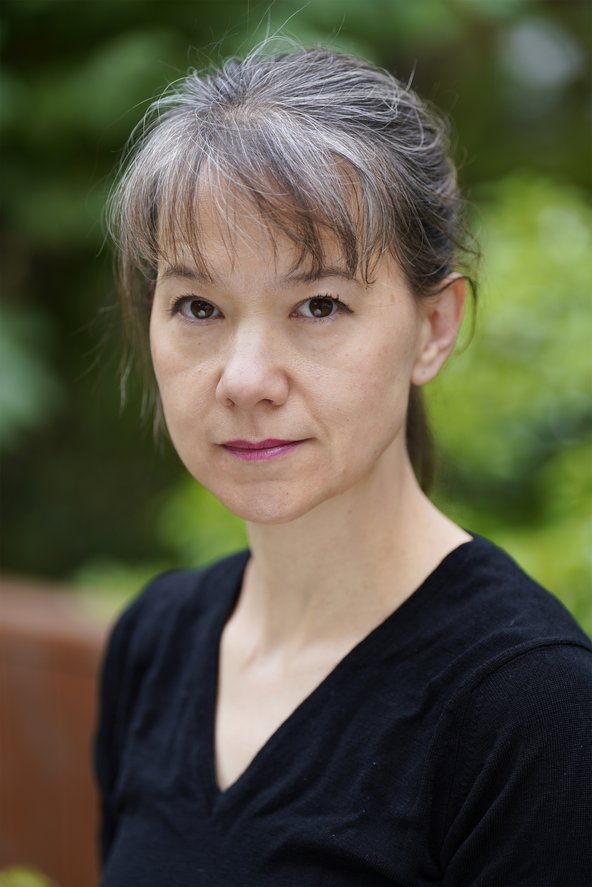 The British Academy Book Prize celebrates books that champion global cultural understanding. What does it mean to you to be shortlisted for such a prize?
I'm particularly honoured because I see Red Memory not as a book about Chinese people, but about people. As correspondent for the Guardian, I always believed that alongside covering the political changes, economic developments and disasters it was essential to try to understand firstly, the thinking behind the party-state's decisions, and secondly, the broader social shifts shaping the country. Now that we face growing US-China tensions, an increasingly repressive leadership in Beijing, and rising anti-Asian hate in the West, it's more important than ever to distinguish between the political leadership and the people.
How did you go about your research? 
First and foremost, listening. The people in Red Memory all chose to remember the Cultural Revolution when others forgot. I didn't just want to know what had happened to them; I wanted to know how they interpreted it. In most cases, I interviewed the key figures multiple times. Conversations with many more people, unnamed in the book, also shaped it. I'm indebted to the remarkable work on the era by courageous Chinese researchers and thinkers and foreign scholars too. Finally, of course, travelling to key locations.
What was your most surprising discovery when writing the book? 
I realised quickly that the national amnesia surrounding the Cultural Revolution resulted from personal trauma as much as official repression. But the most startling development as I wrote was seeing the parallels emerging both in China and the West. Xi Jinping has become the most powerful leader since Mao, ruling indefinitely, with a burgeoning personality cult. Unlike Mao, however, he abhors chaos and loves order. In that regard, Donald Trump appears more Maoist: a charismatic, disruptive leader who employs the masses to overthrow political institutions.
What is one key thought or theme that you hope will stick with readers once they've finished the book? 
We can try to see people clearly without passing judgement on them. People often faced impossible moral choices in the Cultural Revolution. Had I been a teenager in China, it is entirely probable that I would have been a Red Guard. I doubt I'm uniquely malleable.
What was the driving energy behind the writing of this book?
As I reported on China, the Cultural Revolution seemed both evasive and inescapable. It influenced so much - politics, the economy, society, culture - and was so raw for so many people. There were plenty of histories and memoirs, but I wanted to understand what it meant now; why it mattered, what people remembered and forgot, and why. No one else had written the book I wanted to read.
Nandini Das
Courting India: England, Mughal India and the Origins of Empire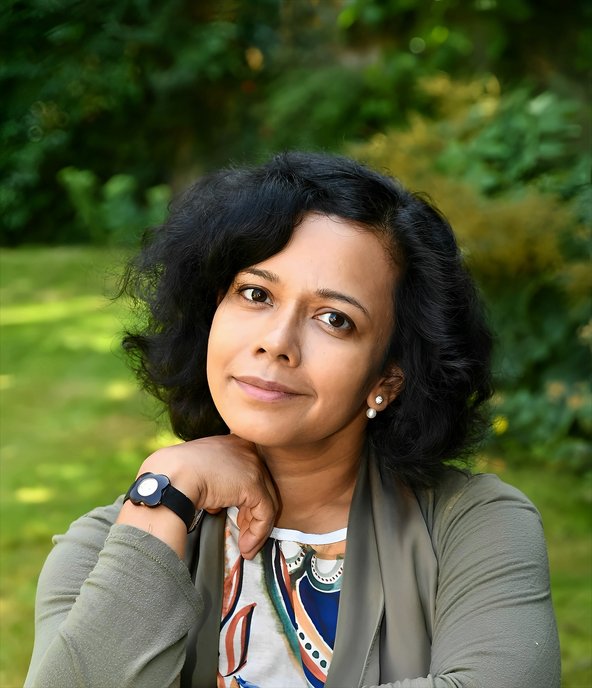 The British Academy Book Prize celebrates books that champion global cultural understanding. What does it mean to you to be shortlisted for such a prize?
I am both thrilled and honoured to be shortlisted. Courting India tells the story of the earliest phase of contact between Britain and India, and although our understanding of this period tends to be weighed down and flattened by our own awareness of what was to come, which lends it all an air of inevitability, the later fortunes of the British Empire were far from a certainty in this period. That uncertainty and counter-intuitiveness fascinated me, but equally important were the processes through which people caught up in its flux attempted to navigate their way through it. Cross-cultural encounter, as I have tried to show in the book, is complex, uncertain, and rarely ever unidirectional. A new world is hardly ever new: memory and experience at home, both individual and inherited, framed and coloured what the English travellers of the early seventeenth century saw in Mughal India. At the same time, much of what is later seen as absolutely central to significantly bigger questions – about the very identities of 'the English' and 'the West' – emerged through this encounter. Courting India is about a single English embassy in the early seventeenth century, and not a particularly successful one at that. But to be nominated for this prize means that perhaps what fascinated me in this story has gripped others as well - the unpredictable messiness of cross-cultural encounter, and the intended and unintended exchanges across cultures that can glimmer through such moments of intersection for centuries to come.
What was the driving energy behind the writing of this book?
The history of this period is often told in terms of 'big stories' and 'big ideas' about trade, sovereignty, and empire. However, with some exceptions, our approach tends to operate within geographical boundaries, so what happens in Mughal India is quite often a separate field of inquiry from what was happening in North American colonies, and from political movements back in England. The interlinking of the origins of the British Empire and the processes of cross-cultural encounter in Courting India illuminates a different picture. The actions of the first English ambassador in India, Sir Thomas Roe, were shaped by his own experiences and memories of James I's court in London, his scattered adventures in Spain and the Netherlands and South America, and by his views on Protestant English identity itself. Drawing those connections that link 'home' and 'abroad', the familiar and the unfamiliar, is inevitably a speculative exercise, but also a necessary one. Otherwise, we run the risk of treating the British Empire as well as its pre-history as a set of occurrences that are always elsewhere, separated from its point of origin. There is, of course, an inherent danger there – that in doing so, the whole enterprise becomes terribly inward-looking, centring English experience in a way that skews the sheer magnitude of its precariousness and marginality in the period. So, the challenge I wanted to tackle in Courting India was to engage with that complexity of cross-cultural encounter while shifting the lens at the same time, so that the actions of English figures like Roe and his English contemporaries could be seen against the intricate backdrop of both Mughal and global geopolitics.
What was your most surprising discovery when writing the book?
There are so many: the records of the early English East India Company are full of fascinating glimpses into lives and stories. But one has stayed with me as a perfect example of the entangled web of global geopolitical connections and the long unfurling of colonial legacy that Roe's story illuminates. I remember sitting at the British Library in London at the end of a long day, looking at the journals of the ship that took Thomas Roe to India, and realising – in an instance that was exhilarating and chilling at once – that the island off the coast of Africa where Roe's fleet decided to maroon a group of troublesome English prisoners was a familiar one. What the English called the 'Penguin Island' was soon renamed 'Robben (seal) Island' by their Dutch competitors. Nelson Mandela, incarcerated on Robben Island from 1964 to 1982, may be its most famous prisoner, but its first condemned inhabitants were from Roe's fleet.
What is one key thought or theme that you hope will stick with readers once they've finished the book?
It is perhaps not so much a single key thought as much as it is an interweaving of three. Firstly, that the encounter between two cultures is at once a specific moment, rooted in its time and place, and that at the same time it reaches into the past of shared memories and into a future where its story will be retold in various contingent ways (as the account of Roe's embassy was by Victorian and early twentieth century historians). Secondly, that the encounter between two nations is also the encounter between individuals, with their own fears, hopes, and desires, and vice versa. And finally, a reminder that that in the interstices of such encounters, there is room both for dissonance that erupts in violence and distrust, and for connection, sometimes despite itself, through the shared resonance of human emotions, from the exceptional to the mundane – good food, bad traffic, and the travails of bureaucracy.
Daniel Foliard
The Violence of Colonial Photography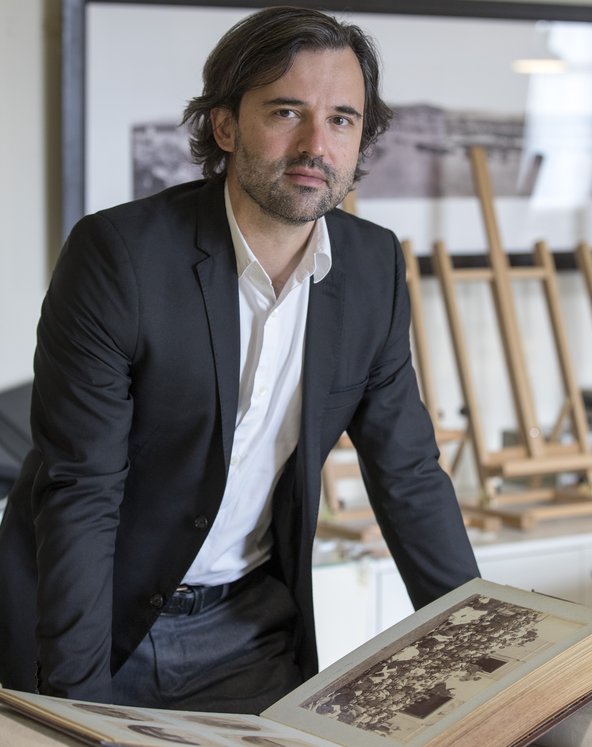 The British Academy Book Prize celebrates books that champion global cultural understanding. What does it mean to you to be shortlisted for such a prize?
I feel deeply honoured to be shortlisted for the British Academy Book Prize. To be listed alongside such excellent books is very exciting. The prize's focus on global understanding and the difficult sites of our shared histories really means a lot to me. This resonates with what drove my research and writing over the years.
How did you go about your research?
The project of researching visual violence in colonial contexts stemmed from countless discussions with colleagues, archivists, collectors and friends from very diverse backgrounds. Rather than an individual achievement, my book is therefore the result of a collective process. I was lucky to be able to build upon the writings and expertise of individuals from a truly global community of scientists and stakeholders. This was key to move beyond the exceptionalist narratives that often characterise French and British understandings of the colonial past.
What was your most surprising discovery when writing the book? 
I realised that a large part of the photographic material that is relevant to my research is still in private hands. The book could only cover a selection of the images I was able to locate. I was surprised at the amount of untapped private collections that document the violent consequences of late 19th-/early 20th-century colonialism in an unfiltered way. Descendants holding these archives are now three to four generations remote from the peak of European imperial expansionism in Africa and Asia. Many could be convinced to donate their ancestor's papers and photographs for instance, but institutional interest for such material in Europe or in the USA pales in comparison to the attention given to instances of mass violence that feel closer to "home".
What was the driving energy behind the writing of this book? 
Any researcher investigating disturbing histories of violence has to harness the ineluctable emotions triggered by extremely painful pasts. Outrage and angered curiosity were essential components of the energy that drove me in my research. Violence, specifically when it is documented by images, cannot be completely put at a distance. What I have learned in my research of colonial violence and its visual legacies is that the raw power of feelings can and should be reconciled with reasoning and methodical investigation. I wrote the book with the horizon of finding this difficult balance in order to gaze back at these documents of abjection.
Kris Manjapra
Black Ghost of Empire: The Long Death of Slavery and the Failure of Emancipation
The British Academy Book Prize celebrates books that champion global cultural understanding. What does it mean to you to be shortlisted for such a prize?
I am absolutely delighted by this honour. For my book to be considered alongside the other shortlisted 2023 works and in the company of shortlisted authors over the past 11 years, is humbling and tremendously rewarding. The British Academy Book Prize for Global Cultural Understanding insists on the importance of communicable knowledge – knowledge meant to reach wide public audiences and to promote deeper recognition of our social interdependence on a global scale. We are in a better position to creatively address the social challenges of our times because of narratives like the ones showcased by this important Prize.
How did you go about your research?
I researched this book on four continents (America, Africa, Europe, and Asia), and what I loved most was that it involved not only archival work, but also many opportunities to meet with and learn from reparations activists.
What was your most surprising discovery when writing the book?  
The most surprising discovery was certainly that British citizens, all the way until 2015, had been paying for the massive 1835 reparations payment to British slave-owners with their taxes. Research for the book also revealed that every single instance of slavery abolition across the Western world involved huge, intergenerational reparations payments to slaveowners and their descendants.
Irene Vallejo
Papyrus: The Invention of Books in the Ancient World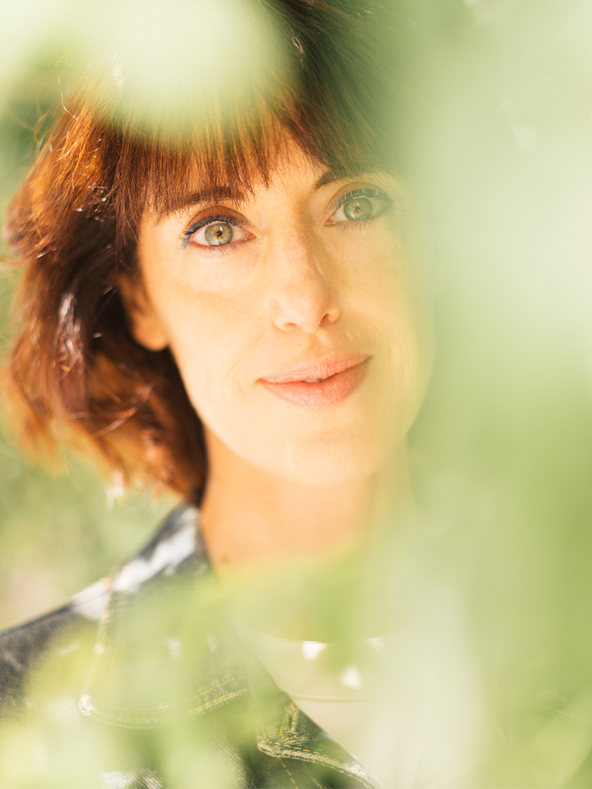 The British Academy Book Prize celebrates books that champion global cultural understanding. What does it mean to you to be shortlisted for such a prize?
In times of vertiginous transformations, we urgently need places for calm reflection and serene dialogue. I feel truly honoured and deeply grateful to be nominated for this prestigious award. My work as a researcher and writer stems from a deep thirst for knowledge to better understand the complexity of our world. I have always believed that history and stories are like tapestries, where threads of difference are woven together. I aspire to turn literature into a place of thought without borders, and this is precisely why I feel rewarded and privileged to be nominated for the British Academy Book Prize, which focuses on contributions to global cultural understanding for a wider public audience.
In Papyrus, I have embarked on a journey through the origins and history of the book, one of the most multicultural inventions ever created. In order to develop this object, it was first necessary to have a Semitic alphabet modified by the Greeks, a Roman codex, the German printing press and Chinese paper which made its way to Europe thanks to Islam. Books, the guardians of our memory, of our collective knowledge, are multicultural instruments, often the fruit of long journeys. I am equally fascinated by the idea and the work of translators, so closely linked to the circulation of the written word, which opens universes unknown to us. In this aspect, I am deeply grateful to my extraordinary translator Charlotte Whittle, whose talent and passion for languages has made it possible for my book to travel to my beloved English language, a dream come true.
Mutual knowledge and shared stories bring us together. I like to think that we are the only animals who imagine fables, who scatter clouds of darkness with stories, who learn to live with chaos thanks to tales we tell to each other, who stoke the embers of fires with the air of our words, who travel great distances to carry our chronicles to strangers. And when we share the same stories, we are no longer strangers anymore.
How did you go about your research?
I wrote Papyrus with the intention of uniting the pleasure of reading with the quest for knowledge, an essay that can be read with the delight of a novel. It is not a scholarly work but a literary experiment that interweaves research with adventures, biographies, digressions into literature and film, travelogues, thrillers and the wonder of discovery. I used the tools learned in all my professions: academic research, journalism and literature. Moreover, Papyrus was born as a humble tribute to the brilliant tradition of the British literary essay, from classics such as Edward Gibbon, Mary Wollstonecraft, Bertrand Russell, Chesterton or Orwell, to contemporary masters such as John Berger, Oliver Sacks, Tom Holland or Mary Beard.
My studies of ancient history and philology brought me into contact with the age when books were invented, with that powerful transformation in the way of speaking and thinking brought about by the invention of writing. I was attracted by the dawn of reading, and eager to know more about what it had been like. I worked for almost a decade, researching and reading Greek and Latin sources in depth. I also explored the contributions of archaeology and palaeography. My years as a researcher introduced me to a fascinating jumble of events, stories, anecdotes, characters and testimonies. I felt that this material could interest book lovers the same way it had impassioned me, as long as I could shape it into a literary essay open to curious and restless readers like me.
What was your most surprising discovery when writing the book?
One thing I wasn't expecting was the discovery that, contrary to what we understand from the official history, women played an enormous intellectual role in Antiquity, a time that was otherwise so hostile to female creation. I looked into the sources, texts and archaeology for the fleeting traces of women writers, philosophers, scientists and teachers. Papyrus is a history of knowledge – filled with risk, travel and invention – where women are not just a footnote, a mere epigraph at the end of the chapter, but instead are the protagonists of the adventure – along with so many men, naturally.
The prominent and at the same time neglected figure of Enheduanna – an Akkadian priestess who, as far as we know, was the very first person to sign a literary text – shows us that, all throughout history, women who weave stories have refused to remain silent. I have tried to recover their memory, their stories, the names of some of these women pioneers, even if only the fragments of songs, verses, and thoughts have come down from them to us.
I am intrigued by anonymous characters, such as the inventors of the alphabet, the mysterious horsemen at the beginning of the book, the copyist slaves or those who saved books persecuted by the emperors. I wanted to show that people whose names have been frequently forgotten have transformed the history of knowledge with their energy.
We must remember books were, for centuries, a privilege within reach of very few people. They were a luxury, a status symbol, a prized possession of an exclusive elite of the rich and the powerful. Thanks to the amazing expansion of literacy, to the appearance of municipal and rural libraries, to the development of public schools, and to the multiplication of bookstores, books today are welcoming objects. They welcome us with their pages open, regardless of our family and social origin. It is a titanic collective achievement, forged over millennia, which we really must celebrate and preserve.
What is one key thought or theme that you hope will stick with readers once they've finished the book?
The invention of books was perhaps the greatest triumph in our tenacious struggle against destruction and oblivion. We tend to emphasize innovation, but often forget the continuities that nurture creativity. There is a thread of words, inventions and aspirations that links the library of Alexandria – a crossroads of cultures – and our technological world. The internet emerged – multiplied, vast and ethereal – from libraries. As a researcher, I am interested in the richness of the coexistence – not the competition – between different formats of books throughout history, between traditions and the present. Right now, I do not imagine paper books and digital screens as being enemies, but rather as companions on the adventure of knowledge.
What was the driving energy behind the writing of this book?
My son was born with serious health problems and had to face a long hospitalisation period. Papyrus was written during those truly painful years. This book, which sprang from curiosity and the desire to learn, became my personal refuge in times of anguish. Somehow, it's an essay about caretaking: a homage to people who saved books, and the books that saved me along the way.
Dimitris Xygalatas
Ritual: How Seemingly Senseless Acts Make Life Worth Living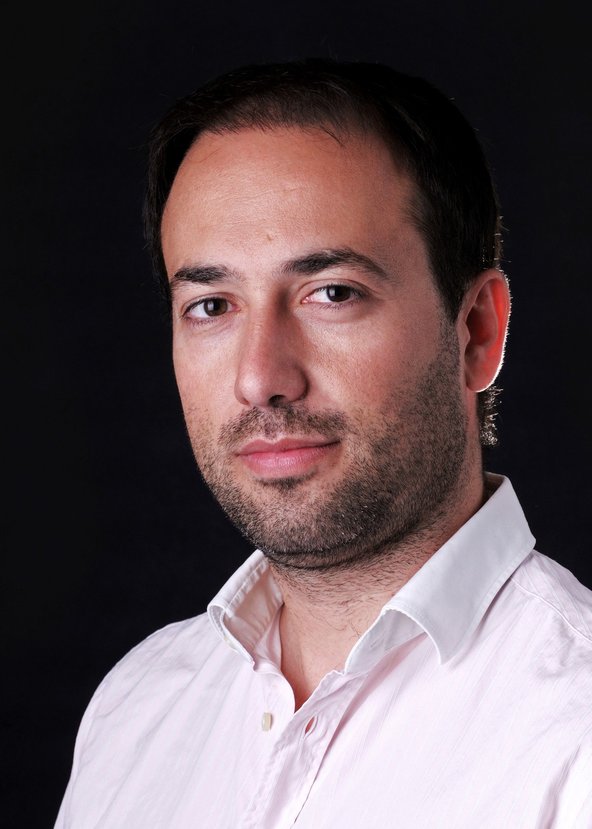 The British Academy Book Prize celebrates books that champion global cultural understanding. What does it mean to you to be shortlisted for such a prize?
It is an honour that was an unexpected as it was heartwarming. It is particularly meaningful to me because the spirit of this prize perfectly sums up the intention behind writing this book. Ritual is a human universal: we all do it, whether it is going to church, raising our glasses to make a toast, celebrating a birthday, or attending a royal coronation. It is such an inextricable part of our lives that we often fail to notice it. For that reason, other people's rituals may seem bizarre even as we ourselves regularly engage in equally strange customs. In exploring this remarkable and seemingly boundless diversity of cultural expressions, we can come to appreciate our common humanity. After all, our ability to find meaning in things that seem intrinsically meaningless, things like art, music, and ritual, is, I would argue, what makes us truly human.
How did you go about your research?
My research has one foot in the humanities and another in the social sciences. To understand the human need for ritual, I spent several years carrying out participant observation in various parts of the world, but I also conducted field experiments. I start with the premise that scientific inquiry must take people's lived experience seriously by seeking to uncover inter-subjective realities and, whenever possible, turning them into testable hypotheses. The result of this epistemic stance is a thoroughly interdisciplinary approach, where the line between the sciences and the humanities and the distinction between subjective experience and measurement are intentionally blurred. Importantly, this research takes place in real life: rather than taking participants out of context by moving them into a sterilised lab, I seek to take the lab into context by bringing it into the field. It is a process that has been deeply enriching; when those different types of evidence converge, we can be more confident about our assumptions. When they don't, they raise even more interesting questions.
What is one key thought or theme that you hope will stick with readers once they've finished the book? 
When we are first exposed to other cultures, whether as researchers, travellers, or even neighbours, the first things we tend to notice are our differences. But when we take the time to engage with others, we will inevitably marvel at how similar we all are: people around the world are motivated by the same desires to find comfort, meaning, and connection, and their cultures simply provide diverse ways of expressing and fulfilling those needs. By exploring the unfamiliar among other cultures, we can learn more about ourselves.
Sign up to our email newsletters