Senior Data Analyst
The closing date for applications is 12:00pm Tuesday, 6 June 2023.
£47,000 (full-time/permanent role) + excellent benefits
The British Academy – the UK's national body for the humanities and social sciences - is seeking a Senior Data Analyst to join its newly established Monitoring & Evaluation team based in the Research Directorate, providing key support in the delivery of the Academy's analytic capability and approach.
You will be joining the Academy at an exciting time as we launch our new strategy for 2023-2027. Our three strategic priorities for this period are:
Strengthening and championing the humanities and social sciences
Mobilising our disciplines for the benefit of everyone
Opening up the Academy
To support the success of these strategic priorities the Academy is establishing a new Monitoring & Evaluation team. The Academy recognises the growing importance of capturing, utilising, and visualising data effectively to ensure we can strongly advocate for SHAPE through appropriate monitoring and evaluation of the work we do and support.
You will play a key role in the new Monitoring and Evaluation team and be responsible for exploring and analysing data in the SHAPE landscape leading to the generation of key insights and evidence that informs the Academy's strategic direction and future development. We are looking for dynamic, experienced individuals who are keen to support the development of a new team and be part of this new chapter at the Academy.
The role
The Senior Data Analyst will play a key role in the newly established Monitoring & Evaluation team, currently comprising a Senior Monitoring and Evaluation Lead and a Monitoring & Evaluation Officer. Reporting to the Head of Monitoring & Evaluation, you will be based in the research directorate but work across other directorates as well.
The Senior Data Analyst leads on the Academy's analytic capability and approach, working with colleagues across the whole Academy. Your specialist expertise will explore and analyse data in the SHAPE landscape generating insights and offer evidence that informs the Academy's strategic direction and future development.  
In this role you will need to establish a good working relationship with colleagues across the Academy and external stakeholders including our funding partners and the SHAPE community. You will also need to support senior staff in developing and maintaining high level liaisons across government departments, charities and other organisations we partner with. A key part of your work will be to lead on the development of the evidence base for the value of the SHAPE disciplines, including in making cases to our funders, such as government departments. 
About the Academy
The British Academy is the UK's national body for the humanities and social sciences, established by Royal Charter in 1902. We mobilise these disciplines to understand the world and shape a brighter future. Today's complex challenges can only be resolved by deepening our insight into people, culture, and societies. With a Fellowship of around 1,400 leading national and international academics, the Academy invests in researchers and projects across the UK and overseas; engages the public with fresh thinking and debates; and brings together scholars, government, business, and civil society to influence policy.
The Academy currently has five directorates: Communications & Marketing; Development; Policy; Research; and Resources, plus a small Governance & Fellowship Team. We have increased staffing in the last 12 months and expect to continue to grow this year.
Working at the Academy
Our senior management team have worked with staff to foster a culture of collaboration, respect, and empathy, in which all contributions are recognised as we work towards our common goals. Our people strategy and working practices focus on building strengths and sharing insights, with learning & development, wellbeing, and equality, diversity & inclusion at the centre of how we operate as an organisation. Investing in our staff and encouraging a healthy work/life balance is central to our success, as we move forward and continue to grow. Find out more about the British Academy, including our Equality, Diversity, and Inclusion Statement.
Terms and conditions
The British Academy is based at 10-11, Carlton House Terrace, St James Park, London, SW1 – a Grade 1 listed building. We offer a competitive benefits package including a 35-hour working week, with hours and location worked flexibly under our hybrid-working policy; 34 days' annual leave plus Bank Holidays; a subsidised restaurant and an excellent occupational pension.
How to apply
We welcome applications from people of all backgrounds, in line with our commitment to create a diverse and inclusive working environment, promote equal opportunity, and address under-representation. We will make reasonable adjustments to support disabled job applicants and offer an interview to those meeting the minimum selection criteria.
To apply, and to see the full job description and our workplace values, please follow the link to access the Applied recruitment platform.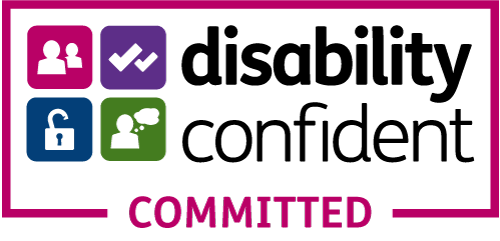 Applications must be received no later than 1200 noon on 6 June 2023.
Please contact the HR team at [email protected] if you have any questions.
Sign up to our email newsletters