Equality, Diversity and Inclusion Manager
The closing date for applications is 12:00pm Thursday, 5 October 2023.
£36,100 (full-time/permanent) + excellent benefits
The British Academy – the UK's national body for the humanities and social sciences - is seeking an Equality, Diversity and Inclusion (EDI) Manager to join our Governance & Fellowship Office, providing key support in the delivery of the Academy's overall EDI ambitions across all aspects of its work.
The role
Working closely with the Academy's senior management and workstream leads within other teams, you will oversee the delivery of the Academy's ambitious EDI activity and strategy. With experience of supporting and delivering EDI initiatives in similar contexts (HE, research funding, fellowship bodies or the charity sector), you will be responsible for both overseeing current and ongoing EDI activity, as well as initiating new areas of work as needed.
You will need excellent communication skills, to be able to liaise and report internally across all levels but also to provide high quality external communications and act as an ambassador for the Academy and its work.
You will have up to date knowledge of the statutory and best practice contexts of EDI matters and be able to bring these to inform the Academy's activity, acting as both internal adviser across Teams and the Fellowship and an ally for staff, researchers and the audiences we serve. You will have an understanding of the specific EDI challenges within the UK HE funding and research sector, and work closely with internal and external partners to develop responses and new initiatives. You will have the opportunity to design and deliver new EDI initiatives, but also to influence our governance and accountability processes to ensure EDI outcomes are measurable and effective. You will play a key role in shaping and delivering the Academy's cross-cutting EDI strategy, and ensuring this is evidence based and supports our role as a key player in the UK HE and Research landscape.
This post sits within the Governance and Fellowship Office and reports directly to the Head of Fellowship Engagement & Governance. This Team supports the Chief Executive and the President of the British Academy, as well as its executive and strategic committees (Council and Senior Management Team). The Office also provides core Fellowship support, including their biannual meetings, nomination and election processes and a number of Fellowship engagement activities. This means that not only will your EDI activity be embedded across the main governance functions of the Academy, but you will also have the opportunity to work closely with senior stakeholders and decision makers across all of our work.
About the Academy
The British Academy is the UK's national body for the humanities and social sciences, established by Royal Charter in 1902. We mobilise these disciplines to understand the world and shape a brighter future. Today's complex challenges can only be resolved by deepening our insight into people, culture, and societies. With a Fellowship of around 1,400 leading national and international academics, the Academy invests in researchers and projects across the UK and overseas; engages the public with fresh thinking and debates; and brings together scholars, government, business, and civil society to influence policy.
The Academy currently has five directorates: Communications & Marketing; Development; Policy; Research; and Resources, plus a small Governance & Fellowship Team. We have increased staffing in the last 12 months and expect to continue to grow this year.
Working at the Academy
Our senior management team have worked with staff to foster a culture of collaboration, respect, and empathy, in which all contributions are recognised as we work towards our common goals. Our people strategy and working practices focus on building strengths and sharing insights, with learning & development, wellbeing, and equality, diversity & inclusion at the centre of how we operate as an organisation. Investing in our staff and encouraging a healthy work/life balance is central to our success, as we move forward and continue to grow. Find out more about the British Academy, including our Equality, Diversity, and Inclusion Statement.
Terms and conditions
The British Academy is based at 10-11, Carlton House Terrace, St James Park, London, SW1 – a Grade 1 listed building. We offer a competitive benefits package including a 35-hour working week, with hours and location worked flexibly under our hybrid-working policy; 34 days' annual leave plus Bank Holidays; a subsidised restaurant and an excellent occupational pension.
How to apply
We welcome applications from people of all backgrounds, in line with our commitment to create a diverse and inclusive working environment, promote equal opportunity, and address under-representation. We will make reasonable adjustments to support disabled job applicants and offer an interview to those meeting the minimum selection criteria.
To apply, and to see the full job description and our workplace values, please follow the link to access the Applied recruitment platform.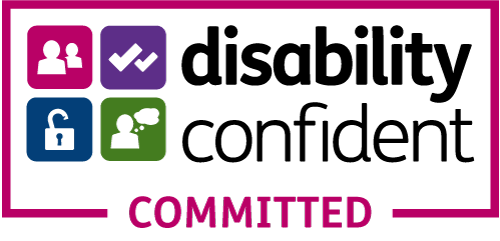 Applications must be received no later than 1200 noon on 5 October 2023.
Please contact the HR team at [email protected] if you have any questions.
Sign up to our email newsletters