Policy Adviser (Public)
The closing date for applications is 12:00pm Wednesday, 12 April 2023.
£31,350 (full-time/permanent role) + excellent benefits
The British Academy – the UK's national body for the humanities and social sciences - is seeking a Policy Adviser to join our Public Policy team, providing key support in the delivery of our Net Zero, and Science, Trust and Policy programmes.
The role
The Policy Adviser role offers a great opportunity for someone who enjoys a mix of self-driven and collaborative work and is keen to deliver impactful and relevant policy insights to a broad audience. The nature of the work is varied, and we encourage team members to bring their ideas to the table and take a lead.
This is a generalist role working on a range of topics and would suit someone with a strong interest in improving the quality of policy making by making the most of SHAPE (social science, humanities and arts for people and economy) insights and evidence. The growing Public Policy Team (currently nine people) is made up of friendly and supportive people working across four themes - governance, trust and voice, social infrastructure, digital societies and sustainable futures. The primary focus of this role will be within the sustainable futures and governance, trust and voice themes, and there will be opportunities to contribute to other themes and support the development of new areas of work in the future.
The role would suit someone with a range of interests and the ability and desire to learn rapidly about our work and the issues we focus on. The main skills needed for the job include communication, project management and stakeholder engagement skills. If you are a creative thinker and a clear communicator this could be the job for you.
The Academy has a great working culture, work-life balance and employee wellbeing is important. Plus, we have a stunning office close to lots of green space and major landmarks.
About the Academy
The British Academy is the UK's national body for the humanities and social sciences, established by Royal Charter in 1902. We mobilise these disciplines to understand the world and shape a brighter future. Today's complex challenges can only be resolved by deepening our insight into people, culture, and societies. With a Fellowship of around 1,400 leading national and international academics, the Academy invests in researchers and projects across the UK and overseas; engages the public with fresh thinking and debates; and brings together scholars, government, business, and civil society to influence policy.
The Academy currently has five directorates: Communications & Marketing; Development; Policy; Research; and Resources, plus a small Governance & Fellowship Team. We have increased staffing in the last 12 months and expect to continue to grow this year.
Working at the Academy
Our senior management team have worked with staff to foster a culture of collaboration, respect, and empathy, in which all contributions are recognised as we work towards our common goals. Our people strategy and working practices focus on building strengths and sharing insights, with learning & development, wellbeing, and equality, diversity & inclusion at the centre of how we operate as an organisation. Investing in our staff and encouraging a healthy work/life balance is central to our success, as we move forward and continue to grow. Find out more about the British Academy, including our Equality, Diversity, and Inclusion Statement.
Terms and conditions
The British Academy is based at 10-11, Carlton House Terrace, St James Park, London, SW1 – a Grade 1 listed building. We offer a competitive benefits package including a 35-hour working week, with hours and location worked flexibly under our hybrid-working policy; 34 days' annual leave plus Bank Holidays; and an excellent occupational pension.
How to apply
We welcome applications from people of all backgrounds, in line with our commitment to create a diverse and inclusive working environment, promote equal opportunity, and address under-representation. We will make reasonable adjustments to support disabled job applicants and offer an interview to those meeting the minimum selection criteria.
To apply, and to see the full job description and our workplace values, please follow the link to access the Applied recruitment platform.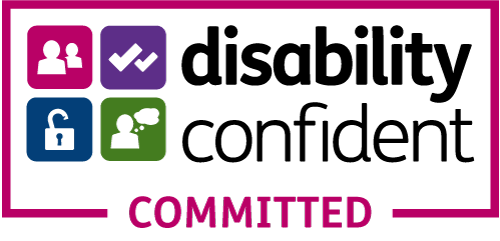 Applications must be received no later than 1200 noon on 12 April 2023.
Please contact the HR team at [email protected] if you have any questions.
Sign up to our email newsletters